Serviced apartments offer a delightful combination of comfort, convenience, and a home away from home experience. In this blog, we will feature some of the best serviced apartments in Durham. Explore the charms of Durham, highlight popular destinations, provide transportation options from London, and discover the grounds and apartment types of Plawsworth Hall.
Durham: A Captivating Destination
Durham is located in the northeast of England, and is a city rich in history, stunning landscapes, and cultural treasures. Its crown jewel Durham Cathedral, is a UNESCO World Heritage site that should not be missed. The county's charming streets, mediaeval architecture, and picturesque River Wear create a relaxed atmosphere. Other popular destinations include the majestic Durham Castle, the stunning Durham Botanic Garden, and the vibrant Durham Market Place.
How to Get to Durham from London
Travelling from London to Durham is both convenient and straightforward. Here are two popular transportation options:
Train: Board a train from London King's Cross Station to Durham Station. The journey takes approximately three hours, offering scenic views along the way. Once you arrive, Plawsworth Hall and other serviced apartments are easily accessible by taxi or public transportation.
Car: If you prefer driving, take the A1(M) northbound from London, and in about four hours, you will reach Durham. The city provides parking facilities, allowing you to explore the area at your own pace.
Top 3 Self Catering Apartments in Durham
There are a range of serviced apartments, each providing an enjoyable and relaxing stay. Here are three options that are worth visiting when in Durham.
Plawsworth Hall: Plawsworth Hall offers a range of self catering apartments that exude charm and elegance. Nestled in the serene countryside, the expansive grounds provide a tranquil retreat, and the privacy of each apartment ensures a peaceful stay. You can be sure to experience a memorable stay. Choose from various apartment types, including cosy 1 bedroom retreats and spacious 2 bedroom apartments, all equipped with modern amenities.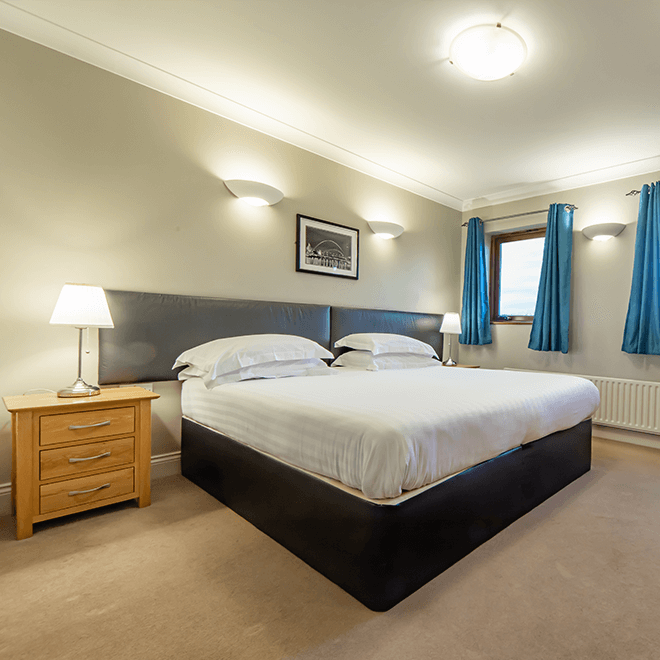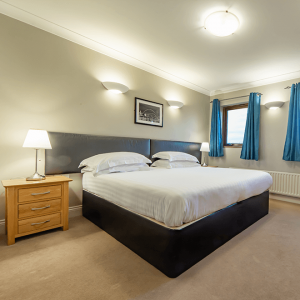 City Centre Luxury: For those seeking a central location, City Centre Luxury apartments provide a convenient base to explore Durham's attractions. These contemporary apartments offer stylish interiors, fully equipped kitchens, and proximity to shops, restaurants, and cultural landmarks.
Riverside Retreat: If you wish to enjoy the scenic views of the River Wear, Riverside Retreat apartments are an excellent choice. These modern and well appointed apartments provide a tranquil setting, with easy access to riverside walks, cafes, and the vibrant city centre.
Embrace the Comforts of Plawsworth Hall
Offering a truly exceptional experience, Plawsworth Hall stands out among the serviced apartments in Durham. Enjoy the utmost privacy and seclusion, allowing you to relax and rejuvenate. Howard's (the owner) warm hospitality ensures that every guest feels welcome and well taken care of. Also, each accommodation option is thoughtfully designed to provide the comforts of home.
Ready to experience the best of Durham with a stay in a serviced apartment? Book your stay at Plawsworth Hall now.