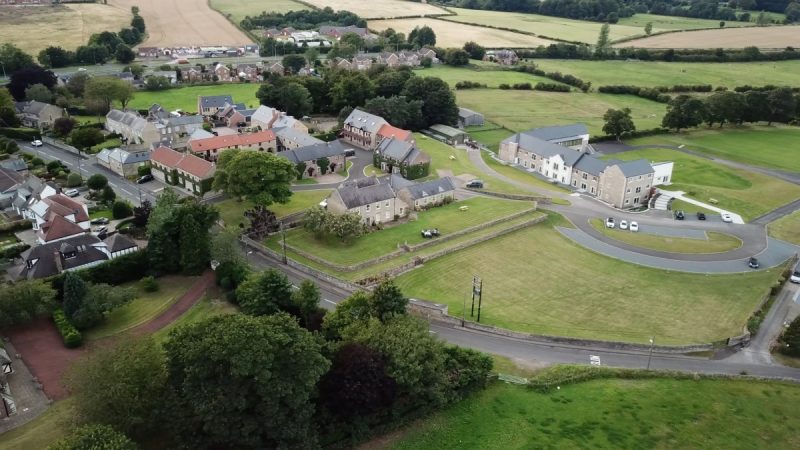 While staying at Plawsworth Hall in Durham there is so Much to do that it can be daunting to decide on an activity. Thankfully, since there truly is so much to do and see in Durham, making a list for you was not difficult at all. The tough part was keeping the list at 10! This is your go to guide on the top 10 things to do while visiting Plawsworth Hall in Durham.
First up we have a truly great piece of history and it is one of the best things to do in Durham. Hadrian's wall dates back 2000 years and is a sight you will not want to miss. It's been said that the wall is one the remains of a Roman Empire frontier.
Fancy walking back into the 20th Century? Well, at the Beamish Museum you can do just that. Beamish Museum is an open air museum located 20 minutes outside of the city of Durham. It's a neighbourhood set in the peak of the industrial revolution and is ready for you to travel back in time.
Durham has brought us another great piece of history and is yours for exploring. Built in 1093, it is set at Durham's world heritage site and will provide you with plenty of things to enjoy for the day in Durham.
Another great thing to do in Durham is visiting the Holy Island of Lindisfarne. You'll want to plan this out as it's only accessible when the tide is out. Worth a visit!
Next up we have Alnwick Castle which has over 950 years of history and you certainly will not be short on things to keep you entertained while visiting.
This is a special place and a great addition to the list of things to do in Durham. Check their website to look for events being hosted here. We highly recommend going at night as the lights are truly magical!
A day full of fine art sounds like a good time right? We thought so too. That's why The Bowes Museum is on the list and you certainly won't be disappointed.
Welcome to the North East's largest family adventure park. They have just over 50 activities for you to enjoy so you won't be short on fun here!
Feeling adventurous? From canoeing to gorge walking to rock climbing, this is your day of adventure in Durham sorted.
If you're looking for beautiful scenery then go no further than the Garden at Wynard. Featuring an on-site cafe, you'll be guaranteed a great day out.