Lumley Castle, located in County Durham, is a stunning castle from the 14th century that is rich in history and allure. If you're considering a visit to Lumley Castle this summer, you'll be delighted to learn that there are numerous activities and sights to explore in the nearby vicinity.
Here's a comprehensive list of the best things to do near Lumley Castle.
Discover the wonder of Lumley Castle: It is a true gem and a must-see attraction. Its impressive architecture, rich history, and luxurious rooms make it a destination worth visiting for anyone in the area.
Experience the beauty of Durham's parks: If you're looking for a relaxing summer day, Durham has a variety of stunning parks to explore. Wharton Park, Riverside Park, and Hardwick Park are just a few of the popular options near Lumley Castle. Each park boasts breathtaking scenery, picnic areas, and numerous walking paths to enjoy.
Savour the local cuisine: Durham's food and drink scene is thriving, with a variety of restaurants and pubs to choose from. Whether you're in the mood for traditional pub fare or a modern fine dining experience, you'll find something to suit your tastes in the area.
Explore the area's rich history: Durham is a city steeped in history, and there are numerous historic sites to explore nearby. Durham Cathedral, Durham Castle, and Auckland Castle are just a few of the popular options near Lumley Castle.
Indulge in luxury at Plawsworth Hall: Just a short distance from Lumley Castle, Plawsworth Hall serviced apartments is a Georgian country house that offers luxurious serviced accommodation. Guests can enjoy spacious rooms and suites, a beautiful outdoor swimming pool, and fine dining at the hotel's on-site restaurant.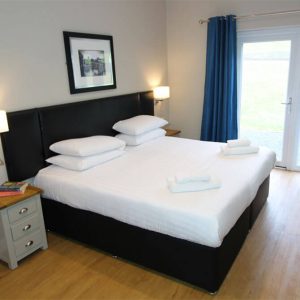 Exploring the area is easy for visitors as there are numerous public transportation options available. Lumley Castle is also conveniently located just off the A1, providing easy access to the surrounding attractions. If you're arriving by train, the nearest station is Durham, which is only a quick taxi ride away from the castle.
For those travelling from London, taking the train is the most convenient option, with regular services departing from King's Cross and taking approximately 3 hours to reach Durham.
Lumley Castle is an ideal destination for a summer getaway, with plenty of activities to suit all interests, including history, food and drink, and relaxation in stunning surroundings.
Additionally, Plawsworth Hall serviced apartments are located nearby, offering the benefits of serviced accommodation alongside the castle's unique charm.
So why not book your stay today and discover all that this beautiful part of England has to offer!